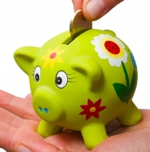 Access Radio is a registered charity, and like most charities we depend on regular and one-off donations for a significant chunk of our income. There are two main ways to give:-
Donations via credit/debit card. Click here to go to our page at Stewardship page (opens in a new window/tab) where you can make a regular or one-off gift and elect to Gift-Aid your donation.

Cheques/Postal Orders/Money Orders etc/.

Please make cheques etc. payable to Access Christian Media. Again, donations may qualify for Gift Aid so we normally contact donors to set this up. Donations should be sent to the following address:
Access Media, Majestic Studios, Stoke-on-Trent, ST4 4AB, UK.
Thank you.