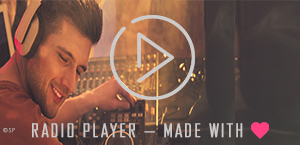 Metaslider – Below – Thumbnail Navigation is paid feature. Natively only displays caption or description – not both
[metaslider id=6933 cssclass=""]
2.a Smart Slider 3 – Thumbnail Navigation is free feature. Natively displays title and description. Need to change Amazon logo for black text on white version, Might have to hack landscape version of logo to turn it into square. Need YT logo with non rounded corners. Check spacing of logos cf with carousel on other side.
2.b Smart Slide 3 – Post Slider is native in free version – Need to work out what is going on with the captions as they don't appear to be switched on.
"Alexa – Launch Access Radio!"
"Alexa – Launch Access Radio!"
Listen to Access Radio on your Amazon Smart Speaker!
Visit Access on Ebay!
Grab a bargain and support us in our Ebay charity shop. Take a look!
Join Our Volunteer Team!
Presenting, book-keeping or shop-keeping (or possibly all three). Click here for our current volunteer vacancies at Access!
Tune in with TuneIn!
Find out how you can listen to Access and a host of other stations on your mobile or tablet.
3. WP1 Slider – Limited caption options. Doesn't appear to deal with square images (1:1) very well. Wants landscape rectangle. And doesn't upscale images to fit required shape.
[wp1s id="6959″]
Loading …
Loading …